Sean Hennessy
Lead Vocals, Guitar, Bouzouki, Ukulele, Bodhran
Sean Hennessy has been bringing his love of the music of Ireland to diverse audiences with his voice and guitar for over two decades. A self-taught musician, Sean has performed as a solo artist, band member and band leader with many groups over the years. Raised in a first-generation Irish household, he split his childhood between New Jersey and his mother's hometown of Dungarvan, in County Waterford, Ireland where he was greatly influenced by his grandfather Jack, a noted local singer and storyteller as well as by the many talented musicians and singers who come from the surrounding area known as The Deise. Sean is also actively involved in the preservation and promotion of traditional Irish culture through Comhaltas Ceoltóirí Éireann of which he is a branch board member for Claddagh na nGael and a regional and provincial delegate. In 2013, he was awarded the Bliain na Cruinne Medal by the North American Province for his efforts on behalf of Comhaltas and traditional Irish music, dance and language.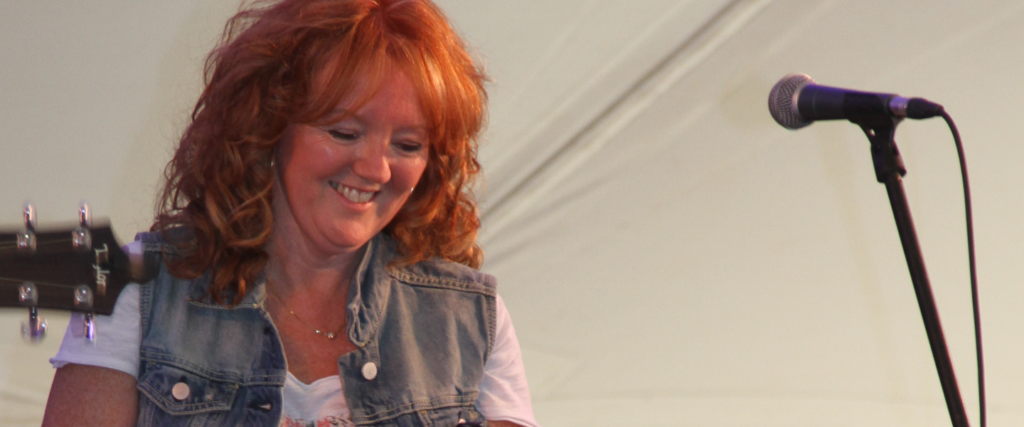 Alison Gillespie
Fiddle
Alison has been performing and teaching Irish/Scottish fiddle and classical violin for over thirty years. Originally from Essex, England, Alison trained in classical violin before digging into her Celtic roots during her late teens. She has since traveled to Ireland many times to study traditional music, and is on the music faculty of Moravian College in Bethlehem, PA where she directs the Moravian College Celtic Ensemble. Monthly, Alison can be found leading the traditional music session at Braveheart Highland Pub in Hellertown, PA, and she is the founder of the long-running Celtic Classic Fiddle Competition held each September at the Celtic Highland Games and Festival in Bethlehem, PA. Alison performs and records with Celtic bands Blackwater and Banna Lach, with the award-winning country/bluegrass band Big Valley Bluegrass, and with harpist Joanna Mell as a harp/violin duo. She is also owner/operator of Fiddler's Creek Music Studio in Coopersburg, PA.

Al Keller (Emeritus)
Tenor Banjo, Mandolin, Bodhran
Al played tenor banjo, mandolin and bodhran for Blackwater. As a youngster, he dabbled in bluegrass music before discovering his passion for Irish music in the early '90s. Since then he has become a big supporter of the Lehigh Valley's Celtic music community. A facility manager by day, he also performs with the Celtic group Banna Lach, and is a prominent player at Irish music sessions throughout the region. Al can also be credited with be the original founding impetus behind Blackwater as he was the one who approached Sean & Fionna asking them to sit in on a St. Patrick's day gig in 1996 which ultimately led to the band's formation later that year! Al retired without a struggle in 2017 after 21 years with Blackwater.

Fionna Hennessy
Flute, Vocals, Tin Whistle
Fionna Hennessy studied at Moravian College's Music Department where she was a voice major. Growing up with her brother Sean, she was also greatly influenced by her musical grandfather who was widely known for his own singing and storytelling ability. Fionna has been playing the flute and singing since she was a child. Before joining Blackwater, she performed for many years with Sean, in the Balladeers. The familiarity of singing together since childhood and Fionna's unique ability at harmonization is the key to the bands signature vocal performances. Fionna can also be seen throughout the Lehigh Valley lending her vocal talents to many group and performers across genres including, American Standards, R&B and good old rock & roll.  In addition to her musical adventures, Fionna is a talented artist focusing on Celtic themes through painting, jewelry making, knitting and textiles which she successfully markets under her brand Abuille Art.

Tom Gillespie
Guitar, Keyboards, Banjo, Bodhran, Bass
Tom originally hails from central New Jersey where he picked guitar and banjo tunes with a Country Swing guitarist. He studied classical, folk and jazz styles on guitar and piano, and holds a degree in music theory and composition, though he is a geologist by trade. Tom also plays the lute each summer for the Pennsylvania Shakespeare Festival. He performs with Celtic bands Blackwater and Banna Lach and with the Moravian College Celtic Ensemble.

Chris Finnegan
Uilleann Pipes, Whistle, Bass, Vocals (as Gaeilge)
Chris Finnegan is an Uilleann Piper, Bassist, and Whistle player from New Jersey. He studied at the Mason Gross School of the Arts, Rutgers University, receiving a B.M. and M.M. in Classical Double Bass Performance. He studied the Uilleann Pipes primarily with noted teacher Bill Ochs. Chris is an avid performer who can be heard on many recordings, including recently as Uilleann Pipe Soloist with the Tim Keyes Consort's performance of Patrick Cassidy's "Famine Remembrance". He performs regularly with Blackwater as well as many solo and duo performances throughout the year. A Highland Bagpiper as well, Chris has had the honor of serving as the Piper to the Regimental Staff of the 1st Battalion, 69th Infantry, New York Army National Guard for the past ten years, leading the Regimental Headquarters Staff of the famed "Fighting 69th" up 5th Avenue in the NYC St. Patrick's Day Parade. A passionate advocate for the Irish Language, Chris has taught workshops and classes in Irish and in traditional Sean Nós singing. He is a 2015 recipient of a Fulbright Summer Gaeltacht Award and has served as Cathaoirleach of the Cumann Cháitlín agus Thomáis Uí Chléirigh branch of Conradh na Gaeilge since 2016.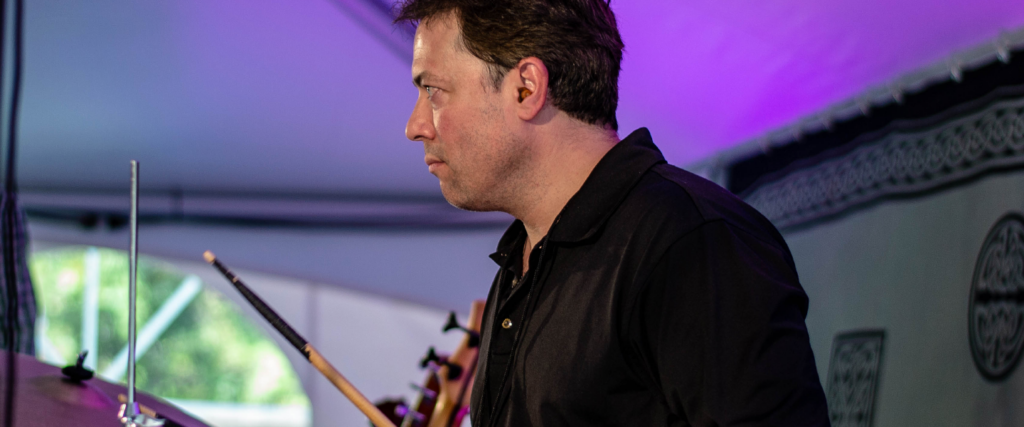 Peter Trezzi
Percussion
Pete joins Blackwater on occasion for our large festival and stage shows to help liven the sound with his inimitable percussive skills. Peter grew up in a musical family and started drumming at the age of five in his hometown, Toronto, Ontario.   Since moving to the U.S. in 2002 to follow his musical dream, Peter has become an in-demand session and recording drummer.  Credits include recording with artists Commander Cody, Dan May, and Sharon Little, and opening concerts for artists including Bob Schneider, Susan Vega, Sergio Mendez, and Crystal Gayle. Pete played, toured, and recorded with Burning Bridget Cleary from 2008 until 2017.  Highlights included the Bethlehem Musikfest, the Philadelphia Folk Festival, the Celtic Classic, and the Bristol Rhythm and Roots Festival.
Pete continues to perform with other recording and touring bands in the extended tri-state area and is the owner of Hand2Drum